Listen to a new episode of Tech Brewed where I discuss wearable technology for seniors and some of the more popular apps for that technology.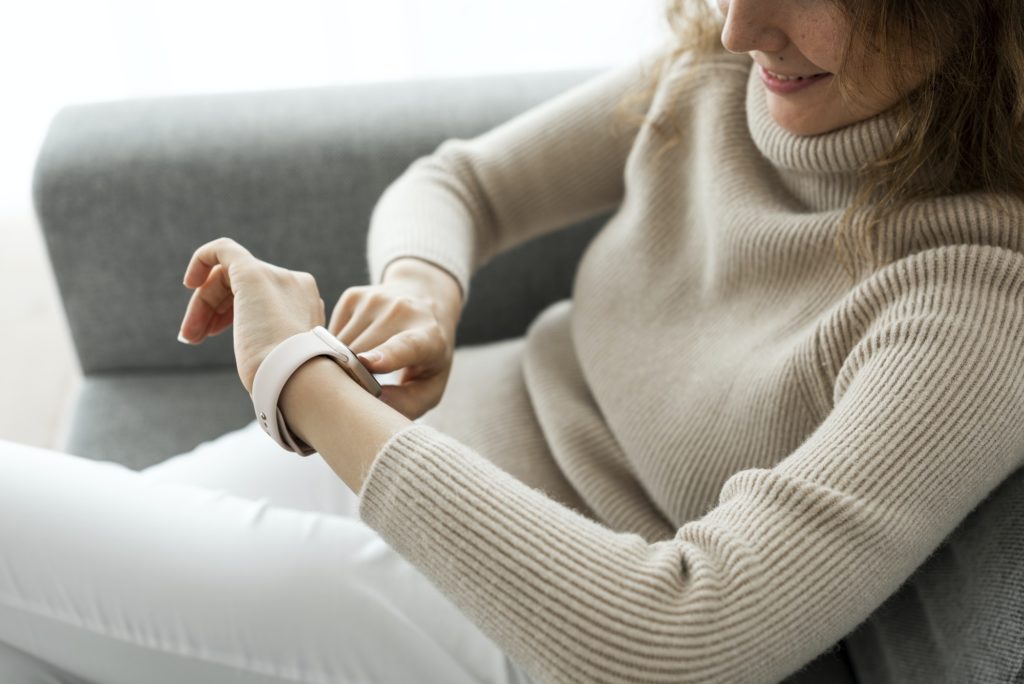 Here's a copy of the show text.
Welcome back to another episode of tech brewed. I am your host Greg Doig. If you love technology like I do, you're in the right place again.
So a question I'l answer this week is:
What kind of wearable tech would benefit seniors?
Wearable technology has become very popular over the last decade. The rise of smart watches, fitness trackers, and other devices has helped us stay connected at all times. Nowadays, these gadgets are being developed to improve our lives in ways we never thought possible.
There are several types of wearable technology that can benefit seniors. Wearable devices make it easier to stay active at any age, and the Apple Watch dominates the sector with its numerous built-in health-related functions. Its senior-focused functions include a fall detector and an emergency feature that calls 9-1-1. Alternatives to the Apple Watch include Samsung, Garmin, and Fitbit devices.
The following are some examples of wearable technology that can be used by seniors:
1. Fitness Trackers
Fitness trackers have been around since the 1990s, but they've only recently gained popularity. These devices help people keep track of their daily activities and exercise routines. This data can then be analyzed to determine if you're meeting certain physical activity goals.
They also provide feedback about how well you're doing with your diet and workout routine.
Fitness trackers come in different shapes and sizes. Some track steps, while others track calories burned and distance traveled. A few even track sleep quality.
2. Smart Watches
Smart watches have been around for years, but now they're becoming more sophisticated. Not only do they allow you to access information like the weather, your calendar,
or emails, but they can also connect to smartphones via Bluetooth. This makes them great tools for checking messages, listening to music, or taking photos.
3. Sleep Monitors
Sleep monitors are one of the most common types of wearable technology. They use sensors to detect when you're sleeping and waking up. Then, they send this information to your smartphone so you can get a better idea of what time you should wake up each morning.
4. Health Monitoring Devices
Health monitoring devices are a growing trend among seniors. Many of these devices are designed to help monitor various aspects of your health. For instance, there are blood pressure cuffs, glucose meters, and weight scales with builtin tech.
5. Heart Rate Monitors
Heart rate monitors are another type of wearable technology that can help seniors. These devices help measure your heart rate during workouts. It can also be helpful for those who suffer from high blood pressure.
6. Emergency Alert Systems
An emergency alert system is a good way to ensure that you don't miss important alerts on your mobile device. These systems will notify you if there's a medical emergency or natural disaster in your area. If you're worried about losing power during a storm, you can set up a timer to automatically turn off electronics such as TVs, lights, and appliances.
7. Hearing Aid Amplifiers
Hearing aid amplifiers are another type of wearable tech that can benefit seniors. Most hearing aids work fine, but sometimes they need to be adjusted or replaced. An amplifier can improve the sound quality of your hearing aid. A proposed rule by the Food and Drug Administration to allow people to buy hearing aids without a prescription could encourage more companies to explore this market.
8. Voice Activated Technology
Voice activated technology is another form of wearable technology. This kind of technology uses voice commands to control smart home gadgets. You could ask Alexa to switch on the lights, adjust the temperature, or play some music.
9. Headphones
Headphones are a simple yet effective way to listen to music without disturbing anyone else. They're especially useful for people who want to exercise alone. Many are wireless now and can connect to phones.
If you want to get moving some more and are looking for some good apps to use on those smart phones, here are 6 to the top ones. Some do have in app purchases to add more features, of course.
1. MyFitnessPal (available on iOS Android MyFitnessPal lets you set yourself a calorie goal and log all your food and drink to ensure you never go overboard again. You can also log your exercise, track your weight loss, keep up with your friends' progress and more.
2. C25K (available on iOS Android is Designed for beginners (but suited to all fitness levels), this app will transform you from an exercise-hating couch potato to a runner capable of finishing a 5km run within just eight weeks. This highly popular program has helped thousands and requires just 30 minutes a day, three days a week to build up your fitness and endurance.
3. Nike+ Training Club (available on iOS Android With over 100 trainer-certified workouts available with the app for free. You can customize your workout plan depending on what equipment (if any) you have available, your starting fitness level and much more. You can also target specific areas of the body with different strength, endurance and mobility exercises.
4. MapMyWalk (available on iOS Android MapMyWalk, made by the same people behind MyFitnessPal, allows you to set goals and track everything about your walk – distance, speed, duration, steps, elevation, you name it. You can also see what routes your friends have mapped and discover new ones in your area.
5. 7 Minute Workout (available on iOS Android If you've got seven minutes to spare, you've got time to work out. This app, which boasts 20 million users, offers fast, effective and equipment-free routines and builds a program for you based on your goal – to get fit, lose weight or get strong. There's also illustrations to help you get each exercise right and avoid injuries.
6. Daily Yoga (available on iOS Android Daily Yoga will help get you into a daily routine of strength- and mobility-building exercises for everyone from beginners to masters. The app also includes Pilates and meditation classes, and if you choose to upgrade, you can also unlock hundreds of new poses and classes.
Wearable technology for seniors is very beneficial and offers convenience that makes staying in shape easier.