QuickGuide To AI Prompts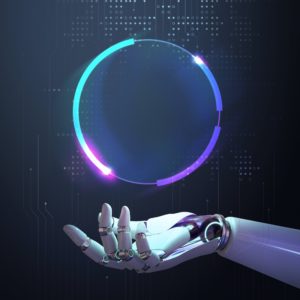 Artificial Intelligence (AI) is becoming increasingly popular as businesses rely on it more often to make decisions and automate various processes. When implementing AI, one of the most essential elements is prompt. With an effective prompt, the AI may be able to perform its job correctly, leading to costly mistakes and missed opportunities. For this reason, it's essential to ensure that your AI prompt is clear, concise, and compelling.
The main elements of a good AI prompt include the following:
1. Clear Request: Your AI prompt should clearly state what the AI needs to do. If the prompt is clear and accurate, the AI may be able to complete its tasks, resulting in accurate and efficient results.
2. Accurate Parameters: Along with an explicit request, it's crucial for the prompt also to contain accurate parameters. These parameters inform the AI about the task it needs to perform and the limits of its capabilities. For example, if your prompt asks the AI to find specific information, such as a customer's address, it should also contain details, such as the customer's name and location.
3. Proper Formatting: Proper formatting is essential for the prompt to be understood correctly by the AI. For example, proper punctuation and capitalization can help the AI distinguish between commands and parameters.
4. Specific Language: The language used in the prompt should be relatively specific to minimize any potential confusion. This can be achieved by using proper terminology and avoiding overly broad commands.
By following these guidelines, businesses can ensure that their AI prompts are practical and efficient. This method can enable the AI to operate more accurately and provide the best possible results.
A well-crafted AI prompt is essential for businesses to get the most out of their AI systems. Companies can ensure that their AI system works to its full potential by paying attention to the details and including the necessary elements.
This article outlined the key elements of a good AI prompt, which is essential for businesses to get the most out of their AI systems. These elements include a clear request, accurate parameters, proper formatting, and specific language. When done correctly, this can result in the AI operating more accurately and providing the best possible results.